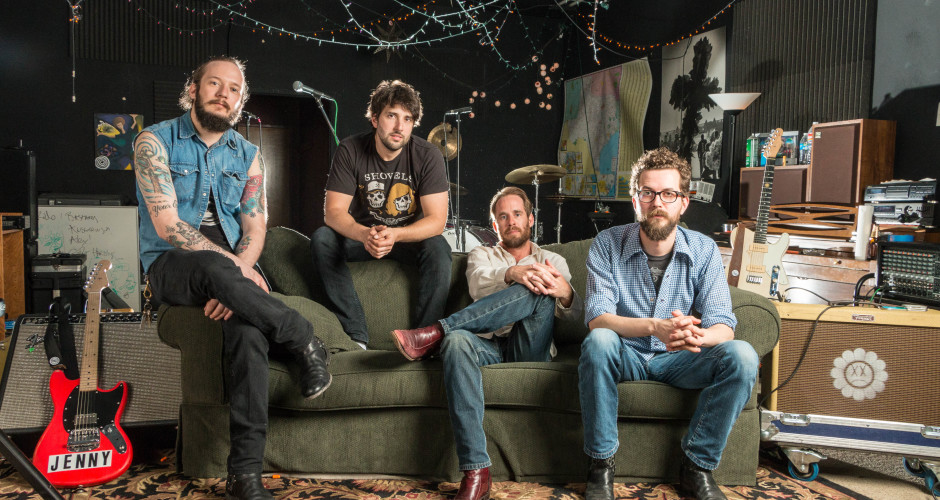 Dallas based rock outfit Dead Flowers premiere their new live video of their heavy ballad "Somebody's Something" on Outside the Dial!
Dead Flowers flow in the same vein as Them Crooked Vultures and echo the likes of garage rockers The Greenhornes.
 Official Website – www.deadflowersdffe.com
Quickly gaining respect as one of the most exciting up-and-coming bands out of Dallas, Texas, Dead Flowers are angsty, aggressive, loud, sincere and, simply put, rock 'n' roll.
Within a year of releasing their first record, Dead Flowers has shared the stage with acts such as Murder City Devils, The Reverend Horton Heat, The Whigs, and Chuck Ragan. When they aren't hosting touring bands, they're filling venues with local bands. While they're certainly not trying to reinvent the wheel, Dead Flowers is comprised of members whose musical upbringings differ in drastic proportion; thus creating a sound that's beginning to gain notoriety not limited to their city, state, or country.
 Band bio courtesy of The Musebox
Dead Flowers is currently on Tour this month.
07 Thu. – CMW – Toronto, ON @ Johnny Jackson
09 Sat. – Detroit, MI @ Northern Lights
11 Mon. – Buffalo, NY @ Mohawk Buffalo
12 Tue. – Utica, NY @ The Dev
14 Thu. – Hamden, CT @ Space
15 Fri. – Nyack, NY @ Olives
16 Sat. – New York, NY @ Pianos
18 Mon. – Philadelphia, PA @ Kung Fu Necktie
19 Tue. – Boston, MA @ TT the Bears
21 Thur. – Chapel Hill, NC @ The Cave
23 Sat. – Charlotte, NC @ Tremont Music Hall
24 Sun. – Nashville, TN @ The Basement
25 Mon. – Athens, GA @ Caledonia
27 Wed. – Birmingham, AL @ The Nick
29 Fri. – New Orleans, LA @ Beatnik
30 Sat. – Monroe, LA @Live Oaks