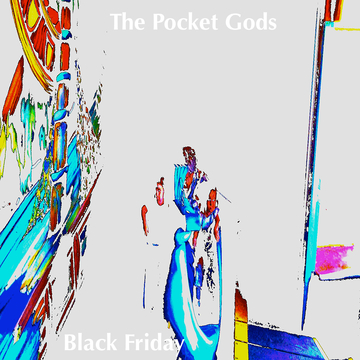 All Content Courtesy of Nub Country Records
The single 'Black Friday 13th' is taken from the forthcoming Pocket Gods album 'The Curse of Oak Island' inspired by the legendary money pit in Nova Scotia. A song about the eternal search for 'something' but not finding 'it'. Friday 13th is always a bit weird anyway!
The Pocket Gods were originally discovered by the late John Peel and even get name-checked in his auto-biog Margrave Of The Marshes.
They are from a small village outside of St Albans and pride themselves of being the second best band in the village, behind 60's psyche legends The Zombies. They have released 23 albums and been featured on Huw Stephens's Radio 1 show as "gods of the pod". They have also been championed by BBC Radio 6's Tom Robinson who they recorded a live session.
The Pocket Gods have a cult following worldwide and particularly big in Catalonia. Are they the new Barcelona? (creative short stuff but quite Messi).