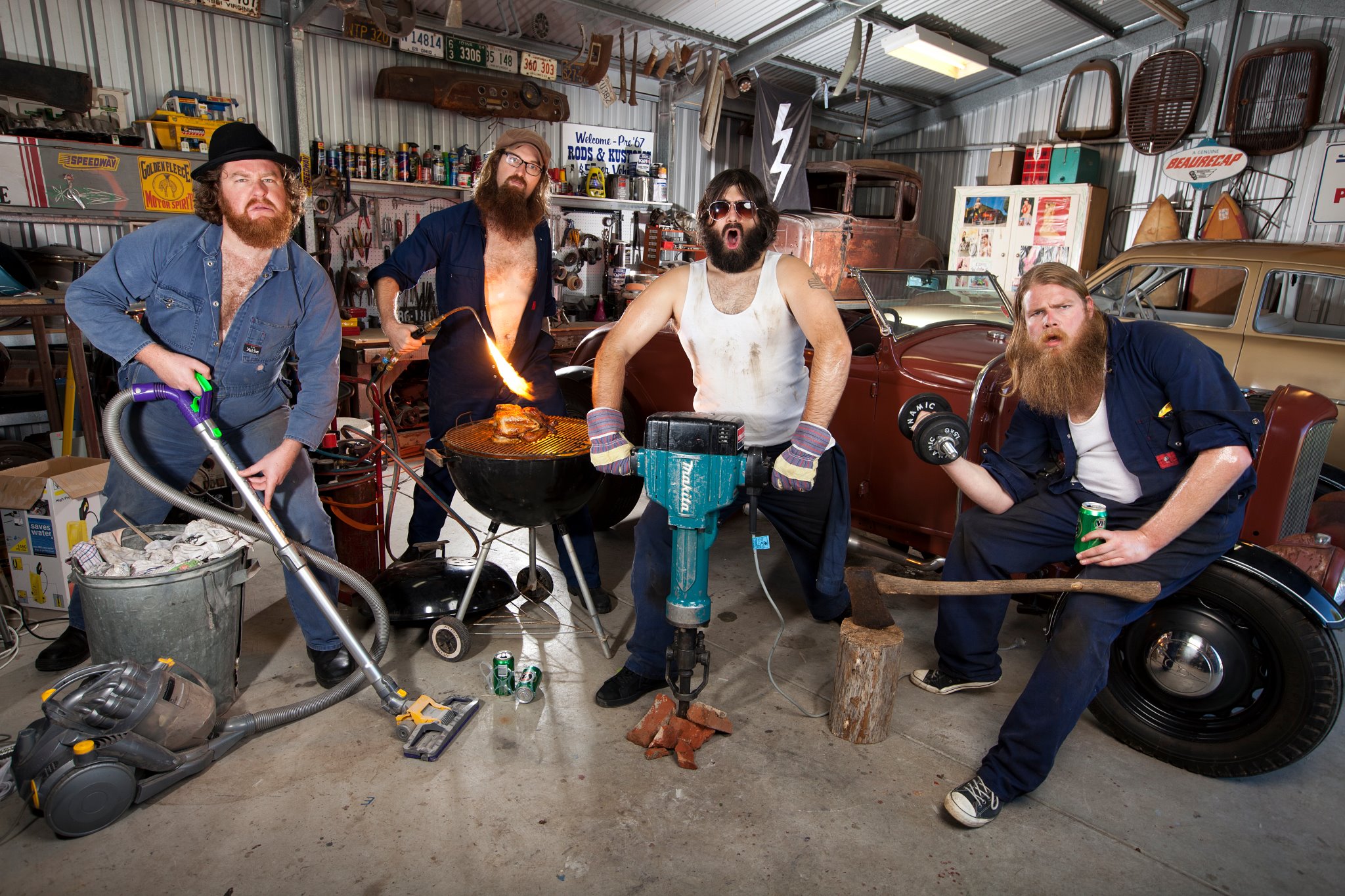 Bands find inspiration to create from a myriad of influences such as emotions or elements in nature or even sounds. For one band there is only one thing that drives their creativity and that is BEARDS! The Beards have dedicated their craft to the mighty beard. Their most recent release "Having A Beard Is The New Not Having A Beard " was released last month with a tour to follow. "It's our third concept album about the same concept – the only concept of any importance to any of us – beards!" Explains drummer John Beardman Jnr.
The Beards were born out of frustration in Adelaide, South Australia. Johann Beardraven (vocals, keyboards, and saxophone) reenforces the band's mission: "I regard us as freedom fighters.  We started this band because bearded men in Australia were heavily discriminated against.  We provided a voice for the bearded underdog and now everyone in our country has a beard."
What started out as a one off show in their hometown in 2005, The Beards now have achieved world wide cult status. There is no denying their pro-bread stance with their celebratory electric live shows coupled with the crafted musicianship of every bearded member. Just like no jacket is required for a Phil Collins show, no beard is required for their show, however, after witnessing the live pro-beard experience first hand, there will no longer be a need for those razors in the medicine cabinet.