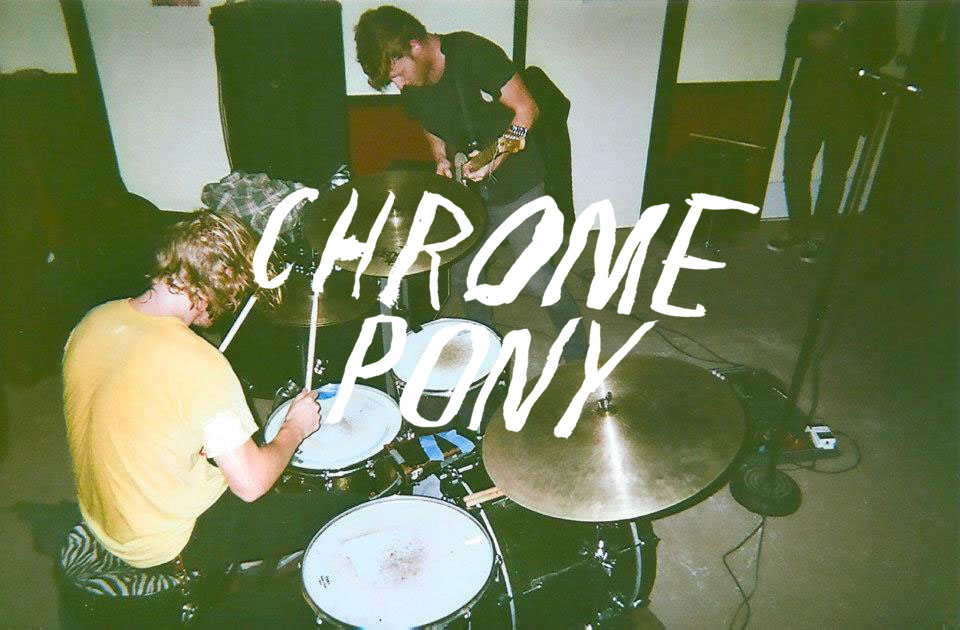 Fresh off their stint at SXSW, Tyler Davis (Guitar / Vocals ) and Kyle Davis (Drums / Guitar / Vocals ) of the Nashville duo Chrome Pony, release their debut video "Ciggy Stardust".
"Ciggy Stardust" is part of the recently released full length album, "Lazy Bones" from Blacktooth Records.  "Lazy Bones" is anything but lazy. Forged from the anvil of the 90's Detroit garage scene, "Lazy Bones" is nine tracks of beat driven, gritty garage riffs. Expect Chrome Pony to move out of the garage and into the rock clubs.
Chrome Pony – Ciggy Stardust from Chrome Pony on Vimeo.