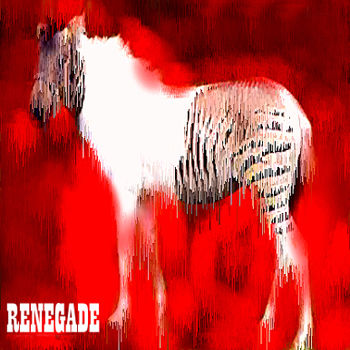 Thanks to Melissa at City Bird Publicity for turning us on to Elephant 12!
Hailing from the United Kingdom and Canada, respectively, the band brings their own brand of heavy hitting Rock laced with a tinge of Hip Hop to the mix; truly a brilliant experience. After the success of their first single, "Holiday," the group is now ready to bring more music to the awaiting U.S. masses. Just releasing their newest track, "Renegade," the piece is laced with punchy guitars, smooth beats, and Jerome Cooke's unique vocal styling that is the perfect blend of Rap with a tinge of Jazz in the background, and a dash of Indie on the side. It doesn't get much better than this.
Elephant 12 is known for making their own band of unapologetic punk rock with Electro and Indie Hip Hop undertones…something for everyone no matter what your musical taste is. With Jerome (Vocals), alongside Robbie (Guitar) and Miles (Programming), the group brings a whole new outlook to an often predictable music scene. Their electrifying stage presence and impressive songwriting is a lethal combination, and also the key elements of what helped build their cult following in the United Kingdom.
With catchy arrangements and entertaining lyrics that touch upon love, daily life and heartfelt emotions, the elements that make up Elephant 12 are indeed, very real.