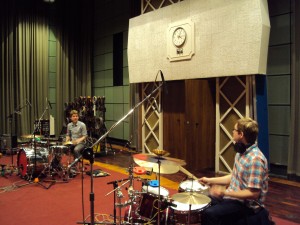 There is a new concept in club culture and live music happening in London and it is called "Sub Sonic Live". It happens at The Garage every third Friday of the month.
With the help from Sioux at MagnumPR, we will bring you the best Sub Sonic has to offer.
http://www.fredperrysubculture.com/
Press Release from MagnumPR on Warm Digits
"Cultivating music that is being described as "a krautophobic blizzard of synthesised sounds," Warm Digits are raising the benchmark for contemporary electronica. With its founding members based on either side of the Pennines, in Newcastle and Manchester, Andrew Hodson and Steve Jefferis coalesce snowstorm guitars with radiophonic electronics. With a sonic palette influenced by Brian Eno and My Bloody Valentine, Warm Digits are leading the pack in laptop exploration."
Warm Digits @ Sub-Sonic Live – "Weapons Destruction" from De Facto on Vimeo.